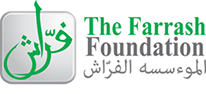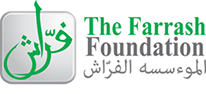 May the peace and mercy of Allah be with you.

In the name of Allah, the Most Gracious, the Most Merciful.
INTRODUCTION
WHO WE ARE
WHAT WE DO
GALLERY
HOW TO APPLY
CONTACT US
FOUNDING CHAIRMAN
BOARD OF TRUSTEES
STATEMENT OF COMMITMENT AND ASSURANCE
SPECIAL AWARDS AND GRANTEES
"...Indeed Allah rewards the Charitable." Al-Quran 12:88




In Ever Loving Memory of
Mohamed Farrash bin
Oli Mohamed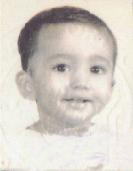 By the Grace and Mercy of Allah.
The Farrash Foundation was incorporated on 17 May 2013 in ever loving memory of Allahyarham Mohamed Farrash Bin Oli Mohamed, the eldest son of Tuan Haji Dr. Oli Mohamed Bin Abdul Hamid and Puan Hajjah Firoza Bibi Binti Hamid Sultan. The primary objective of the Foundation is to fulfill the desire of the family to make available part of Allah's generosity to them to be spent in the way of Allah or 'Fi sabilillah' for the benefit of the under-privileged members of society, particularly among the Ummah, although its operations will be more inclusive to cover all layers of society and extending beyond, race, religion and nationality. The Foundation will give high priority to support programmes of a sustainable nature designed to transform the lives of individuals in a meaningful way, that is to free them from the clutches of poverty, make them self-reliant and enable them to achieve economic independence. To this end the Foundation will strive to support:
1. Charitable activities aimed at human capital and skills development relevant to Malaysia.
2. Programmes in the areas of education, research, social welfare and health services.
3. Programmes related to the empowerment and improvement of the socio-economic status of women.
4. Da'awa activities aimed at the propagation of Islam as a religion and its practice.
5. Requests for emergency aids during natural disasters and in times of national emergencies.
It is the intention of The Farrash Foundation that in an indirect way its efforts will even in a small way contribute towards a multiplier and self-sustaining effect in society, whereby the beneficiaries of the Foundation will develop a sense of social responsibility and the will to make their own contribution for the betterment of the society at large.
The Farrash Foundation will operate on the principles of Islam as a 'deen'. Our single most aim in our efforts is to seek the pleasure of Almighty Allah, our Creator. All the efforts of the Farrash Foundation are non-profit and solely for the sake of Allah S.W.T. We seek the blessings, guidance and barakah of Allah S.W.T in all our endeavors and we pray that Allah in His Mercy will deem it fit to accept our efforts as acts of 'Ibadah'. Ameen.
WHO WE ARE
VISION
We strive to contribute in a small but significant way to build our Ummah by extending meaningful, financial assistance for social welfare and health care services to lessen the pain and suffering of those in need of relief and to provide support for the under-privileged seeking to improve their educational and socio-economic status.
MISSION
Our mission is to deliver assistance to the economically under-privileged, qualified, deserving individuals and organizations through sustainable development programmes aimed at mitigating the effects of poverty and transforming lives in a meaningful way to achieve self-reliance and upgrade their socio-economic status.
FOUNDING CHAIRMAN

O Allah, forgive him and have mercy on him and give him strength and pardon him.
اللَّهُمَّ اغْفِـرْ لَهُ وَارْحَمْـهُ ، وَعَافِهِ وَاعْفُ عَنْـهُ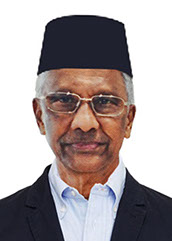 Born in 1938 into a humbly bestowed family — an illustrious father, Abdul Hamid bin Mohamed Hassan, and a mother, Quraisha binti Abdul Hamid, whose life was short lived — Allahyarham Dr. Oli Mohamed was brought up by his grandmother from the age of 5 until a school-going age. Growing up in a small village with not too much, the young Allahyarham had his first taste of what it was to be underprivileged. Allahyarham had much to adjust to when his dear father took on another wife while his two young children required a mother's care and love. Allahyarham and his only sibling, an elder brother, were then brought up by their maternal grandmother who not just provided for them a homefront but also went on to teach them the survival skills they would much require to succeed in life.
Allahyarham received his early education at the Methodist Afternoon School in Penang while attending religious classes at a Madrasah. Upon completion, Allahyarham attended the Penang Teachers Training College and pursued a Degree in Arts in University Malaya, after which Allahyarham had several teaching stints in Sultan Ismail College in Kota Bahru, Anderson School in Ipoh, and Kolej Sultan Abdul Hamid in Alor Star between the years 1961 and 1968.
Allahyarham
Tuan Haji Dr. Oli Mohamed
bin Abdul Hamid
17 July 1938 - 4 June 2016
learn more
www.olimohamed.com

Oli Mohamed Memorial Lecture
BOARD OF TRUSTEES
Dr. Shelina bt Oli Mohamed
SECRETARY
Puan Hajjah Firoza Bibi bt Hamid Sultan
CHAIRMAN
Cik Shahrin Bt. Oli Mohamed
TREASURER
Tn. Haji Abdul Kader Bin Abdul Razak
BOARD of TRUSTEES
IR Haji Jasha Khan Bin Sultan
BOARD of TRUSTEES
Tuan Haji Mohamed Thamby bin MD. Ibrahim
BOARD of TRUSTEES
Dr. Shahul Hameed bin M. Ibrahim
BOARD of TRUSTEES
STATEMENT OF COMMITMENT
AND ASSURANCE
In its charitable work to provide humanitarian assistance to individuals, organizations and communities, the Farrash Foundation will strive to ensure and commit that:
All work is done sincerely in the way of Allah S.W.T. or 'Fi sabillilah' for the sole purpose of seeking the pleasure of Creator.
All donations, monies and funds disbursed go to its intended purpose only and is open for verification upon request.
Aid is delivered directly under the control of the Board of Trustees through our own representatives and volunteers who are accountable to the Board.
Each form of aid is documented and the progress of the recipient is monitored for effectiveness and suitability.
WHAT WE DO
EDUCATION
EMPOWERING WOMEN
HEALTH
ISLAMIC OUTREACH
Farrash Foundation aims to deliver education by opening the doors of opportunity to individuals who have shown promising potential but are unable to achieve their ambition due to financial constraints.
Farrash Foundation will seek to support suitable programs aimed at empowering women to achieve their highest potential in line with the dignified status accorded to women in Islam.
Farrash Foundation will strive to extend long term support to deserving cases to obtain meaningful healthcare solutions.
Farrash Foundation will support deserving "da'awah" projects aimed at spreading the message of Islam, building and maintenance of mosques / madrasas, hafiz Quran activities, organisation of religious activities, such as breaking of fast, Maulid Nabi and projects aimed at propagation of the message and practice of Islam.
FARRASH FOUNDATION SPECIAL AWARDS
The Farrash Foundation Special Award is bestowed on a recipient as a recognition for some outstanding achievement under some challenging conditions in the field of education, research, community service or contribution to the propagation of Islam. This award will be given as and when a candidate is identified solely upon the discretion of the Board of Trustees. The Board will also determine the nature of the award on a case by case basis.
Nominations for suitable candidates are invited from the public on prescribes forms obtainable from the Farrash Foundation.
GRANTEES
The Farrash Foundation will dispense financial aids to deserving individuals directly or through social welfare organizations such as orphanages, old folks home, etc to help ensure a decent livelihood for the inmates.
Our Social Welfare Organizations Partners

Madrasah Tahfiz Al-Hijrah (MATAH)
Tahfiz Institute which is registered with Jabatan Agama Islam Selangor (JAIS). Established in year 2011, 18 April located at Teluk Pulai, Klang, Selangor.

Madeenatul Uloom Arabic College
Islamic learning centre that provides Arabic Language course and Tahfidz Al Quran course.

Hugs Project
is an organization that unites the efforts of those with a strong desire to help with those who need it the most.

WADAH
Social welfare organization that provide educational support for community through providing facilities and social fund rising program.

Darussyifa'
Islamic medical treatment and learning centre for Islamic medical practice. Darussyifa' provides free Islamic medical treatment and organizes many humanity programs.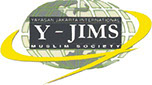 YJIMS
involved in many islamic program and organize large number of social welfare program.

Sekolah Kebangsaan Bukit Lanjan
is a National School of Orang Asli students located at Bandar Damansara Perdana. Provides education and care for native Malaysian.

Persatuan Membantu Pesakit Parah Miskin Malaysia.
Helps and provides for society in many aspects such as healthy free treatment program using Oxygen Concentrator.

Al Maghrib Institute
Ultimately, the purpose of AlMaghrib Institute is to make learning Islam in a quality fashion as easy as possible.

Persatuan Kebajikan Saudara Islam Senawang.
non-profit organization that helps, educate and financial fund for new muslim.

Kementerian Kesihatan Malaysia
To assist an individual in achieving, sustaining and maintaining a certain level of health status to further facilitate them in leading a productive lifestyle, economically and socially.
Melapallivasal Trust
Organize many social welfare program and project to enhance education level
Pusat Hexagon TTDI
Non-profit organization that active in da'wah and islamic program.
GALLERY OF ACTIVITIES
HOW TO GET INVOLVE
DONATE TO OR PARTICIPATE IN FARRASH FOUNDATION
PROGRAMS AND ACTIVITIES
SEND AN EMAIL. ALL FIELDS ARE REQUIRED.
WE WILL RESPOND WITHIN 24 HOURS

Email:
info@farrashfoundation.com
IF YOU NEED HELPS OR YOU KNOW SOMEONE NEED HELPS, DO NOT HESITATE TO CONTACT US VIA EMAIL OR CALL US.



All Rights Reserved © Copyright 2016 ~ 2017. Farrash Foundation (1046566-M).